OWS Cutting Board
Sometimes teeth aren't enough.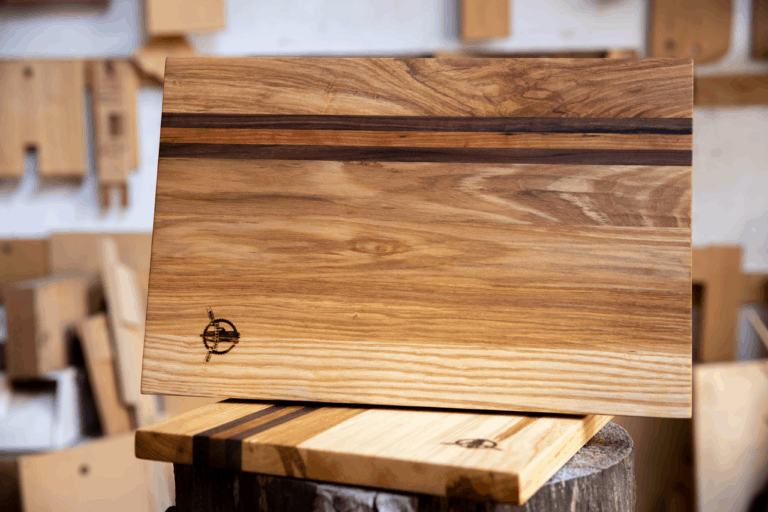 $125.00
We don't always eat meat in the Offerman house. Sometimes we eat potatoes, or we cut up onions to put on the meat. We hand rub every board with food-safe oil and apply a wax finish.
This latest edition cutting board is more robust than any other version we've made, featuring a thicker profile and longer lengths of Ash. Providing the support you need. We're here for you.
Particulars
Dimensions: 16.5" x 11.5" x 1.125"
Current batch is made out of Ash with a Walnut and Cherry racing stripe.
Product Care
For regular use we recommend oiling a couple times a year with any food safe oil. Our favorite is BioShield herbal oil. Never soak a wooden cutting board or put it through the dishwasher.
Shipping Info
We ship everything by USPS Priority Mail and every order receives a tracking number when your order ships.
All hand-crafted products are made to order. We aim to ship these within a week of receiving your order (unless something is on backorder OR a lead time state otherwise).
USA domestic orders arrive within 7-10 days or less.
International customers: Please allow 12-14 days for delivery. Other import charges may apply. Due to customs we cannot guarantee delivery by a certain date.