Valentine Labor of Love Deal
Work is sexy.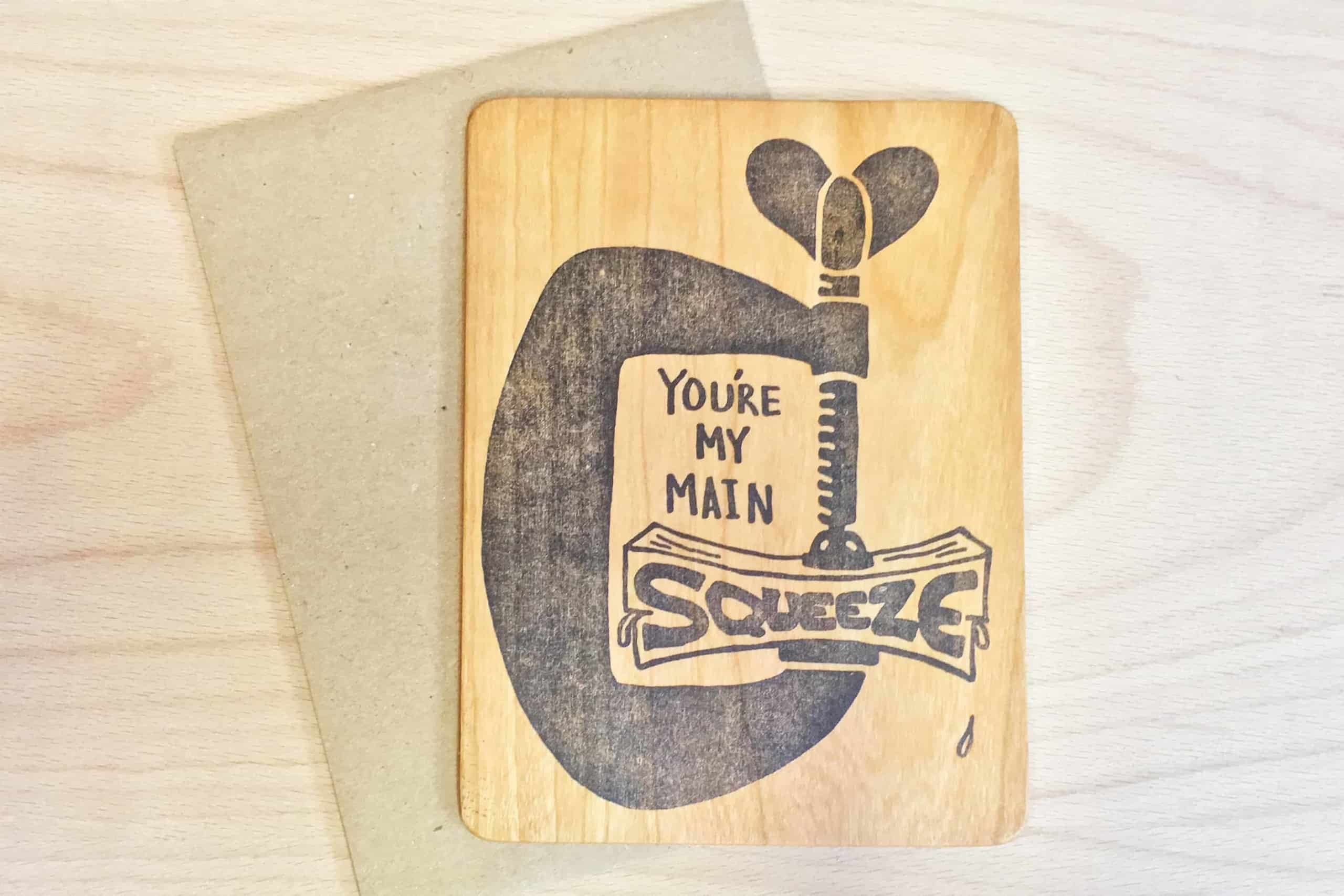 Cut Price!
This Valentine Labor of Love Deal includes 1 Valentine Main Squeeze Card and 1 OWS apron. We love to share the love.
Customization is for the card only.
Particulars
Apron is REGULAR size. If you prefer Regular PLUS, email [email protected] with size change and order number as soon as you order. If not received before item ships customer is responsible for any exchange shipping costs.
Apron is made from waxed canvas with adjustable Horween leather straps.
Features a leather patch custom branded with the Offerman Woodshop logo.
Made in the USA by Artifact.
This grown-man bib is also suitable attire for the vigorous eating of messy meat-stuffs.
Solid Cherry card with ink stamped custom artwork.
All Cards come in a 100% Recycled Craft Paper Envelope with the OWS Logo stamped into the rear flap.
We humbly recommend using a Sharpie (or Saunders markers if you want to support American made) for writing your message on the rear of the card.
Shipping Info
We ship everything by USPS Priority Mail and every order receives a tracking number when your order ships.
All hand-crafted products are made to order. We aim to ship these within a week of receiving your order (unless something is on backorder OR a lead time state otherwise).
USA domestic orders arrive within 7-10 days or less.
International customers: Please allow 12-14 days for delivery. Other import charges may apply. Due to customs we cannot guarantee delivery by a certain date.